The Serious Fraud Office is pleased to announce that Director Karen Chang has appointed three Deputy Chief Executives:
Kylie Cooper to the role of Deputy Chief Executive Legal and Corporate/Chief Legal Advisor.
Cam Moore to the role of Deputy Chief Executive Operations.
Dan Eaton to the role of Deputy Chief Executive Strategy and Engagement.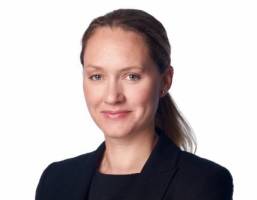 Kylie Cooper has been with the SFO since 2017, most recently as Acting General Counsel and Prosecutions Manager for the past year. Kylie's early roles include working with Crown Law's Criminal Group, in private practice acting on commercial property transactions, and earlier, ten years as a sworn police officer in various roles, including as a detective. Holder of a Master of Laws with First Class Honours, Kylie has considerable credibility as Chief Legal Advisor and is widely respected by the SFO team. Kylie commenced in the Auckland-based DCE role on 4 September.
Cam Moore is currently the National Manager of Investigations (Intelligence, Investigations and Enforcement) at New Zealand Customs Service. Cam started his career with the NZ Police, where he held the rank of Detective Senior Sergeant in charge of the Auckland Central Criminal Investigations Branch. He spent five years working for the United Nations as Chief Resident Investigator in Sudan, Uganda and New York with a global work remit investigating large scale fraud and corruption. He was with Immigration New Zealand for seven years, where he led significant operations as the National Manager of Investigations.
Cam has a strong interest in leading and growing teams and the SFO welcomes his energy and skillset to its Executive Leadership Team. Cam commences in the Auckland-based DCE role on Tuesday 24 October.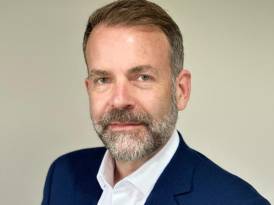 Dan Eaton is currently Director, National Security Policy, with the Department of the Prime Minister and Cabinet. In earlier roles he was Director of Defence Policy with the Ministry of Defence, and Director of System Performance (Continuous Improvement) with the Public Service Commission. Prior to public service, Dan's career was in journalism in New Zealand and across Asia.
Dan brings considerable experience in all aspects of leading strategy and engagement and their delivery teams. Known for his collaborative and inclusive leadership in complex system roles, the SFO is looking forward to his contribution to its ELT and culture. Dan commences in his Wellington-based DCE role on Monday 13 November.
ENDS
Enquiries: Emma Reid, Senior Advisor People and Culture, 021 1990985